Doing a search on Twitter for #panarchy, I turned up a 2013 link by Nick Gall (someone I've followed on Twitter as @ironick, and connected via LinkedIn).
@williamlouth I'd love your feedback on my attempt to apply #panarchy to #IT: http://t.co/Dv1tQW9Buq

— Nick Gall (@ironick) June 17, 2013
That response in one in a long series to James Urquhart's query on Twitter.
Nick's bitly shortlink leads through an interesting exploration, "From Hierarchy to Panarchy: Hybrid Thinking's Resilient Network of Renewal" | Dec. 22, 2010 | Nicholas Gall | Gartner Research ID Number G00209754, on the Internet Archive. It's a long read, and well worth an orientation on panarchy for domains beyond ecosystem ecology.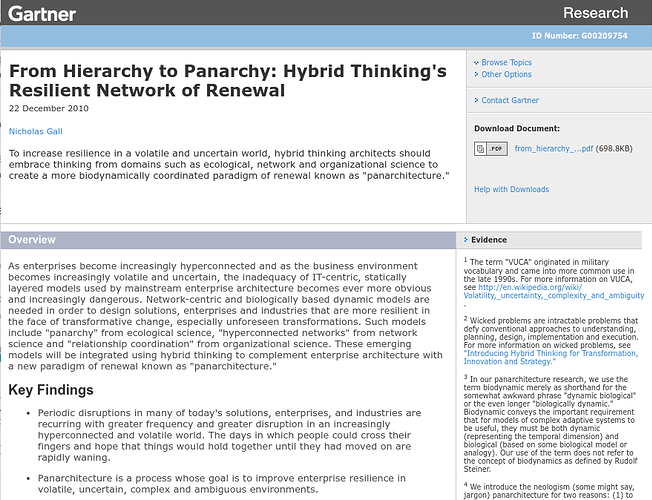 http://web.archive.org/web/20110331154442/http:/www.gartner.com/DisplayDocument?doc_cd=209754&ref=g_BETAnoreg